Get Cash for Junk Cars in Utah
We Take All Makes and Models of These Vehicles:
How it Works
Sell Your Car the Fast & Easy Way!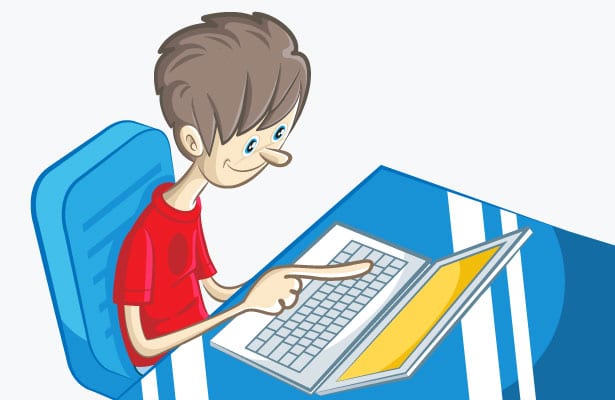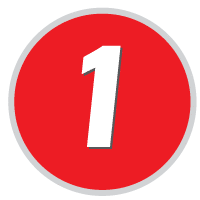 Tell Us About Your Ride
Provide the year, make, and model of your vehicle,
plus its location to get the best, most accurate offer.
We buy all makes and models!
Get an Offer!
Call or complete the form for a no-obligation estimate on how much your car is worth.
We'll make you an offer right away!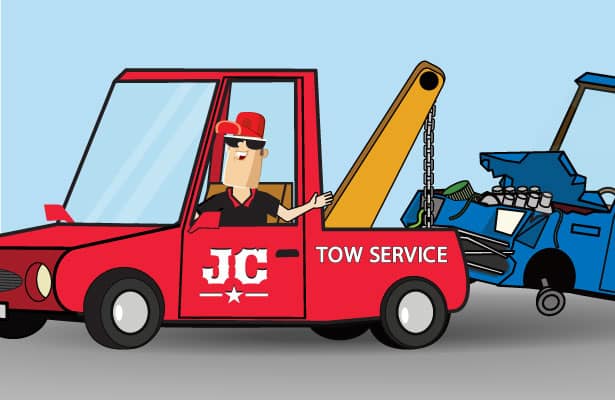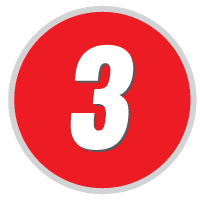 Get it Removed for FREE!
Once you accept an offer, we schedule a convenient
date and time for pick-up.
We'll tow away your unwanted car, truck, van or other vehicles for free.
We Love Our Customers!

Makayla Miller
23:32 20 Feb 21
I had a very bad experience with their partners Pull N Save , but junk car cash out worked it out with me and figured something out and I appreciate how willing and kind they were to work with me after my bad experience with Pull n save.

Eric Giles
22:57 11 Feb 21

David Schugk
18:37 10 Feb 21
Painless. Made a call they picked up the next day. Thank you

If you're looking to junk a car, look no further. These guys were easy to work with. Fast, friendly and straight up honest. Highly recommend!!

Rachel Muren
23:50 03 Feb 21

Rich Leister
23:07 27 Jan 21

Rick Larsen
22:48 14 Jan 21

Gathernax X
22:26 14 Jan 21
Easy pick up, hope my dead car helps somebody out.

Trista Ballard
22:19 14 Jan 21
They were fast, courteous and I feel like fairly priced. I didn't get a run around it was straightforward and James was a delight to meet!!!

fabiola munoz
23:47 08 Jan 21

Gabriel G.
21:35 08 Jan 21

Pete Luetz
19:02 06 Jan 21
Easy peasy. They arrived when they said andEverything went well.

LuLu Beltran
16:29 06 Jan 21
Were able to get me in the same day they reached back out to me professional, easy and fair amount on a car that didnt work. Bonus that it was cash. Will and James were fantastic

derek simpson
16:39 01 Jan 21
Offered higher pay than competitors. Everyone that was involved in the process was very respectful, polite, and helpful. I hope I don't need to junk a car again, but if I do, it will 100% be with this company.

eugene watte
23:19 29 Dec 20

bob haumoosinga
17:27 29 Dec 20
Easy, quick, and not getting ripped off for your car like other places

Sandy Cross
17:18 28 Dec 20
This was a great company to work with. They made the process very simple, plus they showed up when they said they would and hauled of my vehicle without any hassle at all. They're very competent and efficient. I would recommend them to anyone looking to junk a car.

Pres. NotSure
04:44 17 Dec 20
Was pretty straightforward. Had to get rid of a car project due to a sudden change in plans & they were pretty quick about giving a quote & communicating.

Carolyn Richards
21:06 11 Dec 20
JCCO helped me with 5 vehicles within 2 days. i recommend them to everyone!!!! Thanks again for all the help!!!!!

Brandon Swenson
19:51 11 Dec 20

Ray Wilson
01:02 19 Nov 20

Rikki Tulin
01:07 13 Nov 20
Simple and easy. Very good communication. Friendly.

Luis Salazar
15:28 03 Nov 20

Breanna Whipple
18:28 30 Oct 20
Very fast. It was less than 24 hours from when I contacted them to when they came and got my car. I thought I would have to pay someone to tow my car away, but they towed it and gave me some cash so win win.

Bruce Serrano
23:02 28 Oct 20
Today I had a wonderful experience with their service. Offered me the most for my car from competing companies. Smooth transaction from getting the car towed to payment. Great experience overall!

Darian Holloway
20:51 27 Oct 20
It was quick and easy and such lovely service!!


Edward Eyre
21:19 23 Oct 20
Junk Car Cash Out was fantastic. So easy to work with. I will recommend this service to anyone wanting to cash out their car. Thank you. Keep up the great work!

Salote Kimoana
21:26 22 Oct 20
Will was very helpful, and super responsive. Thank you for your fast service, will definitely recommend this place and use in the future. Great Service

Neil Christiansen
20:49 13 Oct 20
They made the process of selling my died in the canyon car easy and did everything they said they would.

Kaden Hoskins
16:21 09 Oct 20
Quick and great to work with!

Elizabeth Guertler
21:57 07 Oct 20

Michael Davis
16:01 21 Sep 20
Had a great experience with this business. They were easy to work with and helped me out when I lost the title to the car.

Ken Nottingham
11:37 15 Sep 20
These guys have got it going on! As soon as you accept the offer, with blazing speed, they confirm the title and where to tow the car from and within an hour it was done.

Drake Rees
22:29 10 Sep 20
Very fast response and gave cash and made it very easy


Stewart Cowley
23:15 02 Sep 20
Excellent, prompt service. No surprises. We recommend Junk Car Cash Out.

dana crowther
19:43 31 Aug 20
These guys were quick to return my call, and got me on the schedule within a few days. Nice and efficient!

Valeria Moran
19:35 31 Aug 20
Junk Car Cash Out was absolutely wonderful! They are very communicative and have a very simple process. The staff is super friendly; they have good business ethic with the clients. If I were asked where to dispose a car, I'd tell them to go to Junk Car Cash Out.

Nate Medici
16:46 25 Aug 20
These guys we're awesome!! They worked with me on scheduling and gave me a good price!

Bryan McCleary
16:09 21 Aug 20
Great to work with! These guys came and helped me out the ame day that I called. Super friendly and were very good with communicating pickup time and information. Thanks for the help!

Heather Smith
21:17 19 Aug 20

Justin Harvey
17:30 13 Aug 20
Fast and easy! No hassles. Up front about the whole process.

freddy gutierrez
17:27 12 Aug 20
Well i didnt get much as another place but i loved the service and how fast they got out here very easy and they got back to you fast

Paul Isaacson
20:53 11 Aug 20

Chris Thompson
20:49 11 Aug 20
Great group of people. Very responsive. Higher offer than other places I called. The driver who came to pick up the car was prompt and very friendly.

Cherish Lamb
01:22 07 Aug 20
Easy, simple and fast! My husband and I would do business with them anytime, great service!

Couldn't have been easier. Quick response time, car was picked up on time and with no hassle or issues of any kind. I made last minute schedule changes and they rolled with it. Highly recommend.

Matthew Borget
12:57 31 Jul 20
Great to work with and they were quick!

Lydia Williams
14:47 30 Jul 20
Our experience with Junk Car Cash Out was fantastic! The whole online process worked very smoothly. Both Will and James were a pleasure to work with and they were very upbeat and friendly. Not only did we get a decent price for the vehicle we were selling, but we were also able to enjoy the experience with no hassle. I've now sold 2 junk cars to them and both times it was fast, easy, and totally worth it!

Troy McDougal
16:56 27 Jul 20
First time user and was surprised how easy and fair they where. Will did a great job communicating and they did exactly what they said they would. Will use them in future

Linda Rowley
15:03 22 Jul 20

Michelle Boulton
03:55 15 Jul 20
Absolutely amazing service! Super easy, fast, and professional. Highly recommend if you're wanting to get rid of a junk car!

Jacqui Thoman
19:28 13 Jul 20

Kanna Meeks
18:57 30 Jun 20


Minhee Kang
21:41 11 Jun 20
Their service was fast, friendly, and professional.

Shaunte Kelley
17:56 03 Jun 20
They are amazing!! Wonderful customer service!! Will was just the best to work with thank you guys so much!

Benjamin Van Noy
15:07 02 Jun 20
Super easy, gave me the most for my car, texted me updates when tow truck was dispatched so I knew where they were, when to expect them. Paid in cash. Highly recommend

Johanna Romero
20:42 30 Apr 20
I did not call, did everything online and over email. Very fast and fair service!

Ann Andreini
06:26 26 Apr 20

Jerry Lynch
20:01 07 Apr 20
All my expectations were met. Truck picked up and payment made.Thanks so much

Carson Anderson
21:10 27 Mar 20

Damian Parish
21:59 24 Mar 20

Vivian Garcia
19:34 12 Mar 20

James Nelson
14:00 07 Mar 20

Elvi Rwankuba
16:12 24 Feb 20

Josh Appleman
02:48 30 Jan 20


Jake Baker
22:12 02 May 19


Unhealthy_axis _ranger
21:30 23 Mar 19
Lets have a car smashing side,because thats very fun,and taking ur anger out

Randy Chap
23:23 24 Jan 19
Tim was very professional and helped get rid of our car for a very decent price.

Katy Chapman
15:17 23 Jan 19
Tim was great! He gave me a very fair price for my Jeep and the whole process was so quick and easy!

Tim made the process Easy and effortless.

Great company to work with! They were on time and professional. I would use their services again and again! An overall, good local company. Highly recommended.

Aegis Armory
01:04 02 Oct 18
Called later in the day hoping at least they would be able to come out tomorrow, Tim came out that day and took care of it fast. Wanted to give my business to someone local rather than one of these corporate companies. Negotiated a fair price and paid in cash. Couldn't have asked for a better experience from a company like this.

Wilfredo rivera
02:07 09 Sep 18

Melissa Miller
15:38 06 Aug 18
They gave me the best price I could get from my car compared to other places. It was quick, easy, and the owner was easy to work with

Jacob Hunt
23:10 09 Jul 18
Great service that helped me out of a jam when I needed to get rid of my junk car. They towed my car before I had the title which was a huge help to me. After I got the title they gave me cash for the car. Both Tim and Chris were very helpful and polite. Would definitely use them again.

Very quick response, very easy to work with. I had made some mistakes on where my title was signed and they were able to straighten everything out and put cash in my hand on pick up. Very grateful for everything these guys did for me!

Ephraim Hernandez
03:00 06 Jun 18
Tim came and picked up my car within hours of my call, and offered me 50$ more than my next best offer. Courteous and towed it away for free. Awesome service!

Lavinia Hafoka Malekamu
22:56 14 May 18
I'd DEFINITELY recommend Junk Car Cash Out! Chris Morlen (sorry if I mispelled your last name Chris!) was able to assist me today! I appreciated his quick response and customer service! Handled everything very professionally. The process took one day to get the job done! Thank you Junk Car Cash Out, I appreciate the speedy work!

BobbyLeeSwagger74
21:13 03 May 18

Brittany Zurovec
15:41 04 Apr 18
Such an awesome company to work with! Super quick and pleasant service!

Luis Florez
04:19 03 Apr 18

Good and quick service, great offers, phone call will work best, and good communication. I will defintely give em a call in the future

Tyler Brinkerhoff
21:02 28 Mar 18
They called me up within 24 hours of emailing them and offered me a higher bid that i had previously been offered and within 20 minutes of my call we had cash in hand and our car was hauled off. Very easy and fast!

Dallas Thompson
05:14 28 Mar 18
had a great and quick experience today. called mid afternoon and got a responce right way. tim was awesome! he met us at the car, during rush hour, and helped us out! seriously couldn't have asked for a better fix to our car problem.

Unbound Asriel
17:05 14 Mar 18
Was quick and easy. Called monday and they picked my truck up tues morning was the easiest process and service was excellent.

Mike Illaoi
19:06 08 Jan 18
Very good service he got here extremely fast and paid straight out of his wallet if I need to get rid of another car I will deff go to them again for sure

Jessica Sawyer Hymas
21:15 28 Dec 17
So fast! I called and Tim came by to pick up my car faster than I could have hoped for. Thank you!

Shaun Merritt
23:44 16 Dec 17
Chris answered the phone and was really square with me about the cost of having to drive down and pick up my scrap metal. Thanks to his advice and honesty I know donating my car will be more beneficial for me! I really appreciate the honesty, and the respect of my time and his own time.

Robyn Borling
19:29 13 Dec 17
Just got my car tow in a timely manner. Tim was so nice. I highly recommend him.

Professional, approachable, quick same day service. He gave a fair price for my Kia sportage 2001. Highly recommend.

Tornubari Nenbee
14:29 01 Nov 17
I have a great experience with Tim. Cash up front. Good business

Eric Kowallis
21:49 06 Sep 17
Tim was fast professional and went out of his way to help me get the junker I had and helped me after all was said and done even though he didn't have to. He gave me a fair price too. Don't bother going elsewhere for your junker. I called many others and had alot of back and forth. No hassles with these guys.

Joshua Hambrick
01:13 28 Jul 17
Tim was very helpful, took the time to pick it up from Lehi, even though it was quite out of the way and short notice. Was easy and painless and a good experience.

These guys are really good and fast

Samantha Almanza
16:46 11 May 17
Great service, professional and fast! I highly recommend Junk Car Cash Out!

tammy mayes
02:30 30 Apr 17
I wood. Do all of my bus. With them they are nice good people they gave me what I needed. For my car I love them i really. Recommend them supper good

Amber Jane
15:51 28 Apr 17
Awesome Quick Service! I had been calling around for a place to come pick up my Ford Expedition with out a title because I we lost it moving. I called Thursday and they came out early Friday morning and picked it up with no hassles. Great customer service and willingness to help. Reasonable price for a car that doesn't run! Thank you Tons Junk Car Cash Out.

Krista Loertscher
20:09 03 Apr 17
Very friendly and fast response. They towed for free!

Samantha Kost
17:00 01 Apr 17

Megan Tracy
19:16 31 Mar 17
Very friendly service and quick pickup !

Laurie Pratt Wall
22:00 24 Mar 17
Junk Car was very helpful when my car cost more than it was worth to fix. They came and gave me a very fair price for it, more than I thought I could get! They came on time to tow it away. I would highly recommended them if you need this kind of service!

John Ferguson
16:05 24 Mar 17
Good service quick response.

Brittany Seegmiller
02:32 23 Mar 17

Chevelle Garnett
04:43 22 Mar 17
My car cost more to fix than it was worth, so I started looking for someone to take it off my hands. These guys paid me a couple hundred bucks for my 1994 car with a totally blown engine. What they offered was very similar to other companies around, but what sold me is that they also came to my house and towed it away for free. I price checked with a few other companies, and they wanted to charge $50-$85 just to tow the vehicle away. Had a great guy who came the day after I called to pick up my car.

Courtney Borg
16:34 21 Mar 17
I loved the experience I had at Junk Car Cash Out. They were friendly and helpful when I had a car I needed to get rid of. They also towed the car away for free! I couldn't believe how easy and friendly these guys were. If you have a car you need to get rid of, you should use Junk Car Cash Out. I know I'll using them from here on out!

Brady Callister
16:13 21 Mar 17
Mr Timothy is a straight up honest guy. Will work with you to get your junk gone. Will definitely use again in the future



Family Account
15:35 10 Sep 20

Brittany Maudsley
18:11 08 Nov 17
Fast response, super professional. Friendly.
Next Reviews
Junk Car Frequently Asked Questions
News From JunkCar CashOut