Get Cash for Junk Cars in Utah
We Take All Makes and Models of These Vehicles:
How it Works
Sell Your Car the Fast & Easy Way!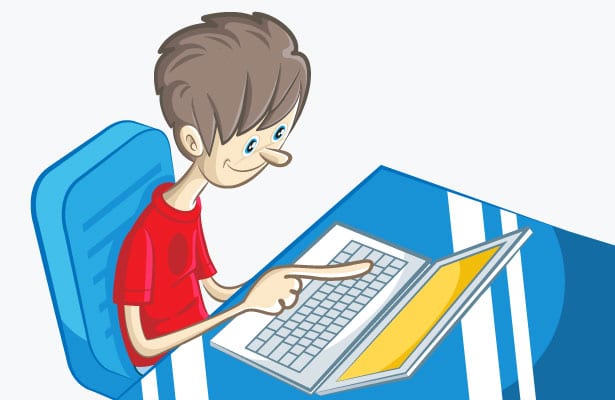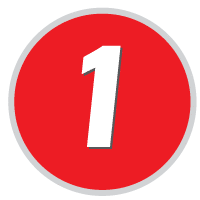 Tell Us About Your Ride
Provide the year, make, and model of your vehicle,
plus its location to get the best, most accurate offer.
We buy all makes and models!
Get an Offer!
Call or complete the form for a no-obligation estimate on how much your car is worth.
We'll make you an offer right away!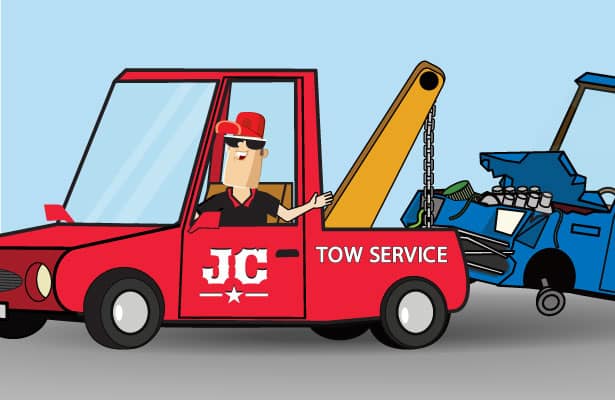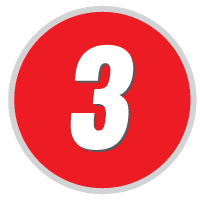 Get it Removed for FREE!
Once you accept an offer, we schedule a convenient
date and time for pick-up.
We'll tow away your unwanted car, truck, van or other vehicles for free.
We Love Our Customers!

Everyone I dealt with was very friendly. They pay more than some of the other junk yards..

Ingrid Veldhuis
20:13 11 Dec 21

Nerissa Iloilo
20:04 06 Dec 21

All went well. Nice flexible people. Paid cash. So simple.

Alex Roman
17:05 15 Nov 21
Excellent customer service.

America America
20:16 12 Nov 21
Simple and straight forward. Everything was done through text by choice and it was awesome. Just be honest on the description of your vehicle for sale and you'll get what your quoted.

Leah Windley
20:04 05 Nov 21
Quick with the quote and quick with the pick up! Super easy!

Kristyn Shaw
19:06 26 Oct 21
Very fast service and got what was offered! Thank you!

Rachel Talbot
22:42 08 Oct 21
I can't believe how easy this process was! I would definitely refer them to anyone and everyone I know, the process is painless. They do all the work all you have to do is sign your name!!! Try it you'll love it!!!

Verlynn Gordon
22:51 02 Oct 21

Jeff Wheeler
19:06 18 Sep 21
Great company to work with, the entire process from quote to pickup took less than 4 hours.

Crystal Barraza
19:09 12 Sep 21
Great customer service & super easy!


Kevin Beckstead
05:17 05 Sep 21
I signed the titles over, the driver gave me $300 for each car, and was on his way. Easy peasy. I'll call them again.

John Behrman
17:16 03 Sep 21
I am very satisfied with my experience with Junk Car Cash Out

Gabriella D
19:36 01 Sep 21

Otrin Baibe
20:10 31 Aug 21

Connie Andrews
23:42 25 Aug 21
This place is very good, they actually worked around my schedule unlike other places, they also gave me the highest pay which was another bonus😊

Cho BaiDen
18:21 11 Aug 21
Easy to work with. On-time scheduling.

Marilyn Kelsey
20:39 08 Aug 21


Heather Johnson
20:21 28 Jul 21
Amazing service, they were so fast getting ny car out. Highly recommend!

Kimberly Brsinerd
22:00 26 Jul 21

Jake (NemesisJake)
23:23 24 Jul 21
Great experience with Will.

Getting a quote was easy and I felt zero pressure to accept. Once I decided to accept my quote, scheduling pickup was also easy. The tow truck came to me at the appointed time. The driver was friendly, professional, and showed he valued my time. From the time they showed up and when my junk car was towed away was probably 15 minutes. My quote was honored. Zero stress.

Mark Trent
23:21 24 Jun 21
This the easiest transaction I've ever done showed up on time took my car like they said and paid me exceptional for it

Chase Harvey
22:20 24 Jun 21
100% amazing company! Great communication, easy to deal with, FAST response. Super friendly dudes. Thank You, Adrian! Excellent service.

sadie felix
19:09 24 Jun 21
This is my second time working with junk car cash out and I was even happier the second time around! Highly reccomend going through them if your looking to sell quickly and with no hassle! Thank you guys so much! Oh and the tow truck drivers were so nice and prompt!

Catherine Lichfield
19:11 23 Jun 21
I shopped around a few places and this was by far the best deal and experience. The other guys offered me 1/4 of the money, hounded me while I was waiting for my title in the mail (which I hadn't realized I didn't have until I reached out to sell it), told me their very low offer was going to expire, and told me "other companies" were going to show up for pick up and change their offer to almost nothing.Junck Car Cash Out was respectful, waited for me to contact them when I was ready, picked up my vehicle the same day I had everything ready, and paid me in cash their original offer with no haggling or renegotiating. They didn't bad mouth the competition and the guy who picked up my vehicle was friendly, courtious, and professional. All in all it was a great experience and I would recommend them to anyone!

Wagner Oliveira
20:27 17 Jun 21
Super easy to work with, they were patient, very accommodating to my schedule and offered fair price. I highly recommend.

Michelle DeHaan
19:14 16 Jun 21

Felicia Douros
17:46 12 Jun 21
This was the easiest way to sell my car. They responded and pick up my car the same day. It's a legit company and I am extremely happy.

Denise Vandevanter
04:55 11 Jun 21

Jen & Kassie
19:05 09 Jun 21
I inquired about a quote for my vehicle through the website and I received an email within an hour. Communication was always quick and informative. As soon as I accepted the offer they gave me for my vehicle, the tow Junk drover called me within the hour and picked up my car 45 min later. In total the process took two days, and everyone was professional. I highly recommend Junk Car Cash out!

Jeremy Lucero
19:46 05 Jun 21
Very quick and painless awesome experience Oscar was the driver really nice guy 5 min process verify title check vin then cash in your hand and done

Christopher Jordan
19:09 31 May 21
Fast and easy to get my old broken car taken off my hands. Website needs a little work

Wonsuk Choi
20:20 28 May 21
William responded to my quote request in short time, he was easy to work with, and very friendly.

Brock Kunz
00:17 26 May 21
Very kind and professional people.

David A Garcia
19:04 21 May 21
Super fast and easy to get a quote. Picked up same day. Very easy to communicate with, highly recommend. Was offered more than a different company.

Sarah Coddington
20:55 20 May 21

Giany Leon
18:07 20 May 21
Easiest process and better offer than expected!

Krissia Amaya
21:22 16 May 21
They were awesome! Everything was done fast and easy! Highly recommended!

Jonathan Stewart
18:25 09 Apr 21
Fast friendly and easy to work with. Best offer for my car, too. And in cash!

James Walt (Brandido2002)
18:24 09 Apr 21
They were very friendly and professional. such a relief to finally have my clunker gone!

Oakley Damron
18:06 09 Apr 21
The workers are very nices and give you what I would say is a lot of money for a junk car! Will work with them again.

timothy walsh
14:58 29 Mar 21

Rex Harris
17:52 12 Mar 21

Jack Allen
13:54 04 Mar 21
Could have asked more money.

Christina Atuatasi
19:03 03 Mar 21

AnajakLaosCoffee
18:17 03 Mar 21
Great service and smooth transaction.

I had a very bad experience with their partners Pull N Save , but junk car cash out worked it out with me and figured something out and I appreciate how willing and kind they were to work with me after my bad experience with Pull n save.

Eric Giles
22:57 11 Feb 21

David Schugk
18:37 10 Feb 21
Painless. Made a call they picked up the next day. Thank you

Rachel Muren
23:50 03 Feb 21

Rich Leister
23:07 27 Jan 21

Rick Larsen
22:48 14 Jan 21

Gathernax X
22:26 14 Jan 21
Easy pick up, hope my dead car helps somebody out.

Trista Ballard
22:19 14 Jan 21
They were fast, courteous and I feel like fairly priced. I didn't get a run around it was straightforward and James was a delight to meet!!!

fabiola munoz
23:47 08 Jan 21

Gabriel G.
21:35 08 Jan 21

Pete Luetz
19:02 06 Jan 21
Easy peasy. They arrived when they said andEverything went well.

LuLu Beltran
16:29 06 Jan 21
Were able to get me in the same day they reached back out to me professional, easy and fair amount on a car that didnt work. Bonus that it was cash. Will and James were fantastic

derek simpson
16:39 01 Jan 21
Offered higher pay than competitors. Everyone that was involved in the process was very respectful, polite, and helpful. I hope I don't need to junk a car again, but if I do, it will 100% be with this company.

eugene watte
23:19 29 Dec 20

bob haumoosinga
17:27 29 Dec 20
Easy, quick, and not getting ripped off for your car like other places

Sandy Cross
17:18 28 Dec 20
This was a great company to work with. They made the process very simple, plus they showed up when they said they would and hauled of my vehicle without any hassle at all. They're very competent and efficient. I would recommend them to anyone looking to junk a car.

Carolyn Richards
21:06 11 Dec 20
JCCO helped me with 5 vehicles within 2 days. i recommend them to everyone!!!! Thanks again for all the help!!!!!

Brandon Swenson
19:51 11 Dec 20

Ray Wilson
01:02 19 Nov 20

Rikki Tulin
01:07 13 Nov 20
Simple and easy. Very good communication. Friendly.

Luis Salazar
15:28 03 Nov 20

Breanna Whipple
18:28 30 Oct 20
Very fast. It was less than 24 hours from when I contacted them to when they came and got my car. I thought I would have to pay someone to tow my car away, but they towed it and gave me some cash so win win.

Darian Holloway
20:51 27 Oct 20
It was quick and easy and such lovely service!!


Edward Eyre
21:19 23 Oct 20
Junk Car Cash Out was fantastic. So easy to work with. I will recommend this service to anyone wanting to cash out their car. Thank you. Keep up the great work!

Salote Kimoana
21:26 22 Oct 20
Will was very helpful, and super responsive. Thank you for your fast service, will definitely recommend this place and use in the future. Great Service

Neil Christiansen
20:49 13 Oct 20
They made the process of selling my died in the canyon car easy and did everything they said they would.

Kaden Hoskins
16:21 09 Oct 20
Quick and great to work with!

Elizabeth Guertler
21:57 07 Oct 20

Michael Davis
16:01 21 Sep 20
Had a great experience with this business. They were easy to work with and helped me out when I lost the title to the car.

Ken Nottingham
11:37 15 Sep 20
These guys have got it going on! As soon as you accept the offer, with blazing speed, they confirm the title and where to tow the car from and within an hour it was done.

Drake Rees
22:29 10 Sep 20
Very fast response and gave cash and made it very easy


Stewart Cowley
23:15 02 Sep 20
Excellent, prompt service. No surprises. We recommend Junk Car Cash Out.

dana crowther
19:43 31 Aug 20
These guys were quick to return my call, and got me on the schedule within a few days. Nice and efficient!

Nate Medici
16:46 25 Aug 20
These guys we're awesome!! They worked with me on scheduling and gave me a good price!

Bryan McCleary
16:09 21 Aug 20
Great to work with! These guys came and helped me out the ame day that I called. Super friendly and were very good with communicating pickup time and information. Thanks for the help!

Heather Smith
21:17 19 Aug 20

Justin Harvey
17:30 13 Aug 20
Fast and easy! No hassles. Up front about the whole process.

Dayna McArthur
21:53 15 Dec 21

Randy Iler
23:47 12 Sep 21

Michelle B
17:05 26 Jul 21
Absolutely amazing service! Super easy, fast, and professional. Highly recommend if you're wanting to get rid of any car, we've used them twice now. Both times were extremely easy and no hassle at all.

Levi Johnson
22:19 10 Mar 21
Great people, they gave me a fair price for my car.



Family Account
15:35 10 Sep 20
Next Reviews
Junk Car Frequently Asked Questions
We Buy Cars for Cash in Salt Lake City
Get Fast Cash for Your Car Today in Utah
News From JunkCar CashOut